Last winter, we went on a little adventure : organizing a mini-styled shoot. Just me and a friend of mine as the brides, and the strict essential to bring up emotions. Xavier was in charge of both video and photos. I also filmed when I was not busy being a bride though. I will try and keep this introduction short. The best way to do that is to let you discover the video ! I'll catch you below, right after you finished watching it. Don't hesitate to put on the english subtitles if you don't understand french !

Par ici pour l'article sur les photos


Par ici pour celui sur la vidéo


What is a styled-shoot ?
Why did we never did one before ?
It was a first for us. Indeed, what we like in weddings are not the perfection of the decoration or gowns, but the emotions that fill the day. Indeed the point of doing a styled-shoot is often to bring a maximum of wedding professionals around and make everything as perfect as it can be. Without all the little quirks that never fail to happen in real weddings. But we love those little things that don't go as planned ! We love the emotions that no one can ever plan. So styled-shoot seemed a bit useless.
Why did we decide to do one ?
But one of my friends told me she dreamed of trying a wedding dress on, and loved the small shop next to her flat. So I thought why not do a mini-styled shoot ? We organized this around my friend and I as the couple, and we focused on the essentials : two dresses, a place, and a hair-stylist. We offered a chance to other wedding professionals to join, so we were accompanied by a make-up artist, a florist and a jewellery-maker. No wedding cakes, table decoration, or other classics of styled-shoot. Just the minimum, and our sincere emotion to live this experience together, me and my friend.
We wanted to show a gay couple, because we find styled-shoots to always show the same perfect, instagram-friendly couples. Perfect in what way ? Well, just the way society likes it. We want to show everyone, and give everyone a chance to click on a styled-shoot, watch the images, and think "hey, that could be us !"
Photos from a mini-styled shoot with two brides
Getting ready
We wanted this mini-styled shoot to be like a real wedding, so we shot the brides getting ready, in the bridal room of a wedding venue. Here are a few getting ready shots.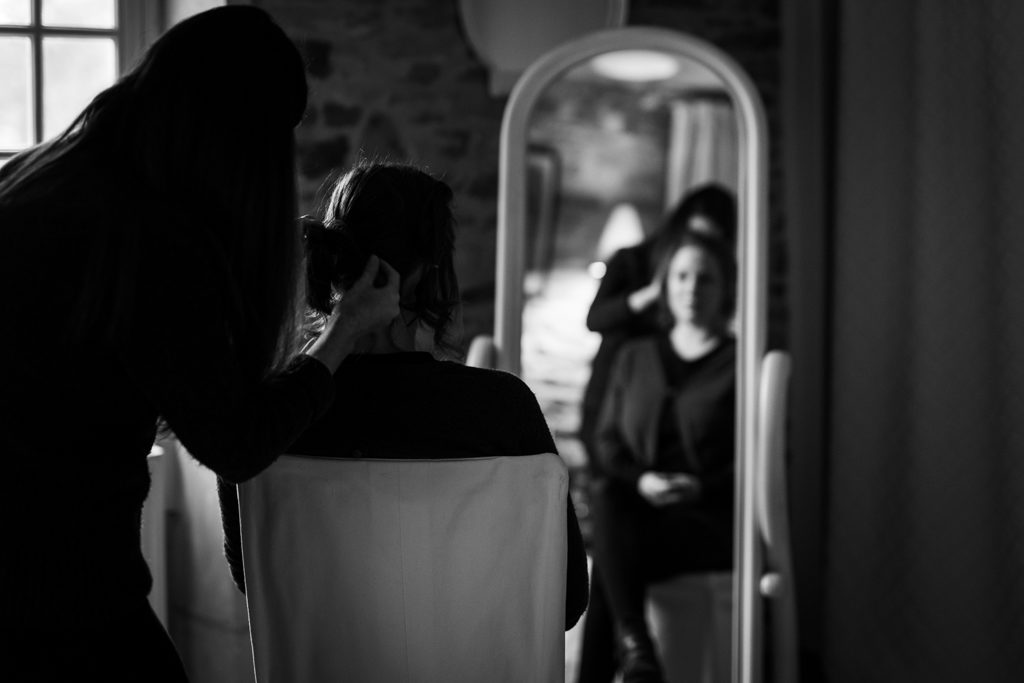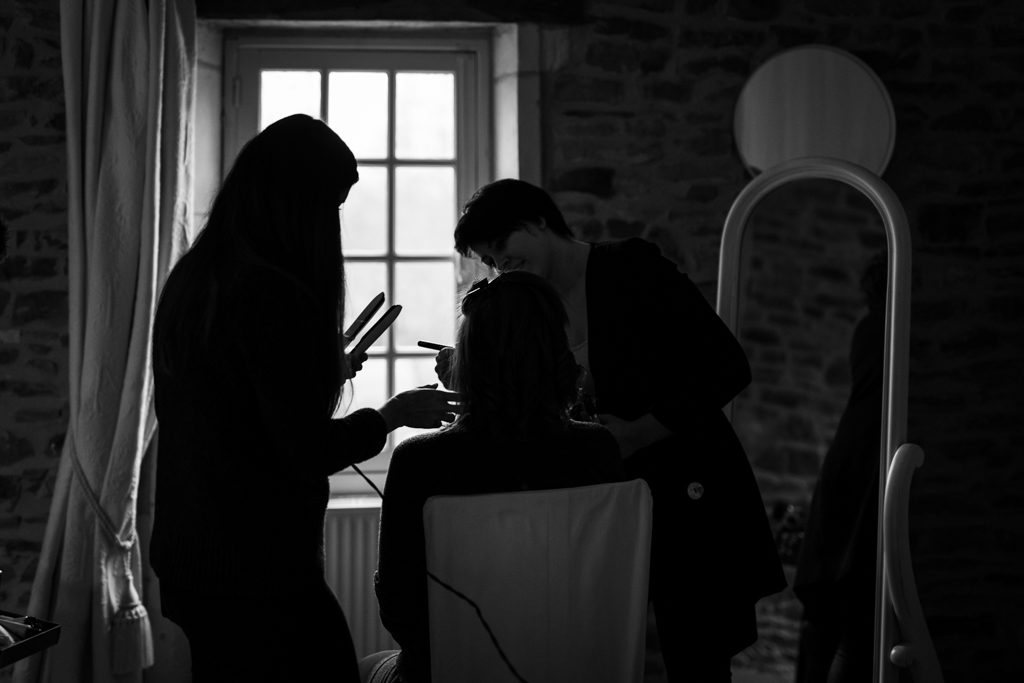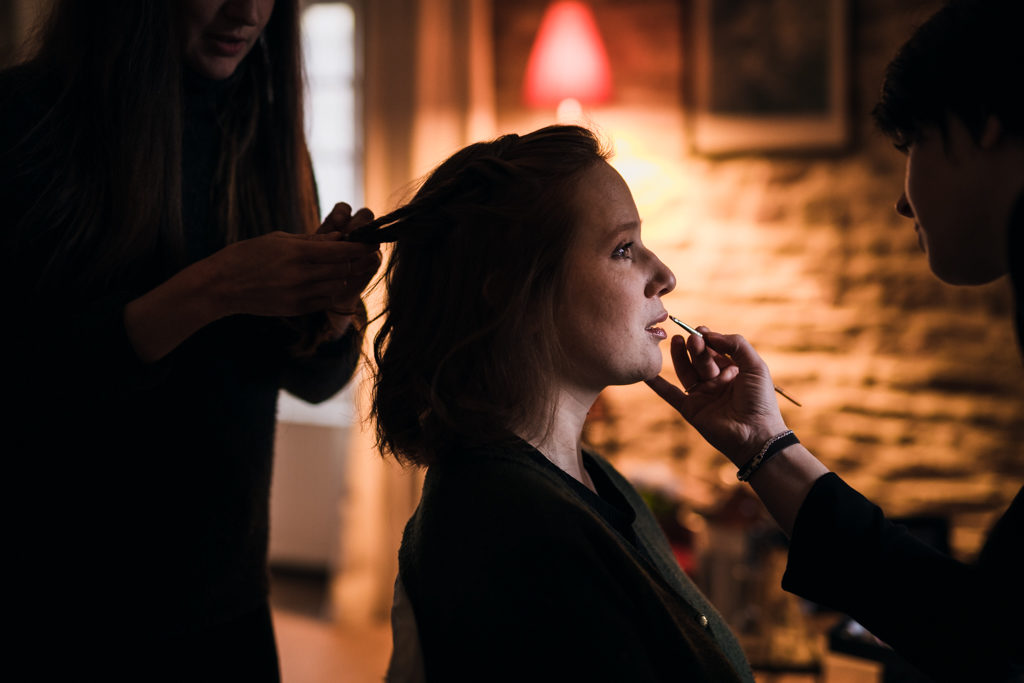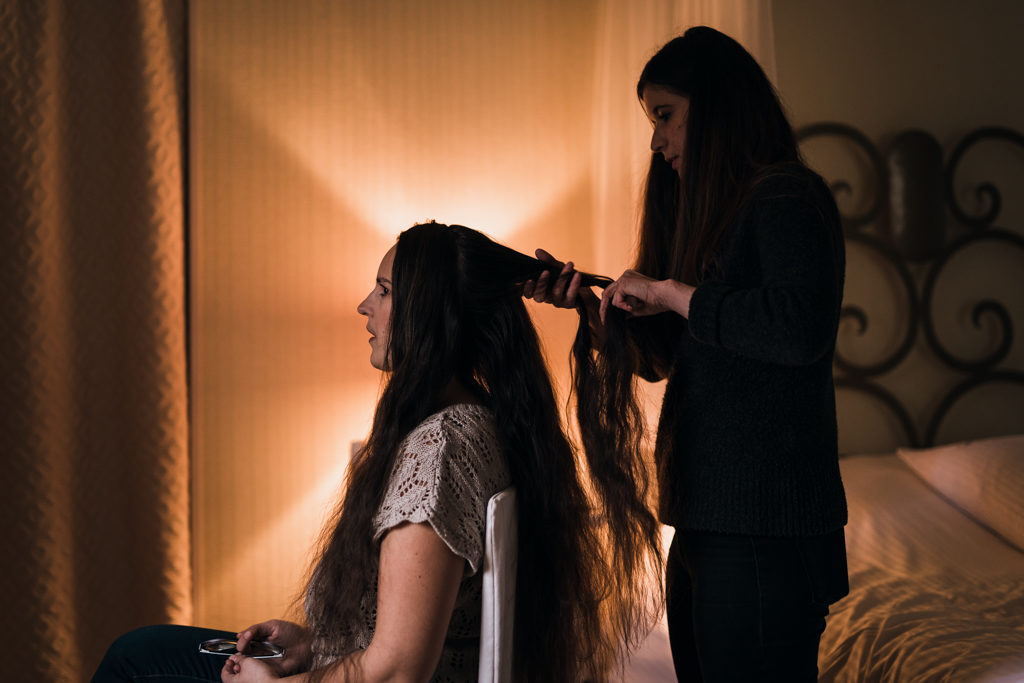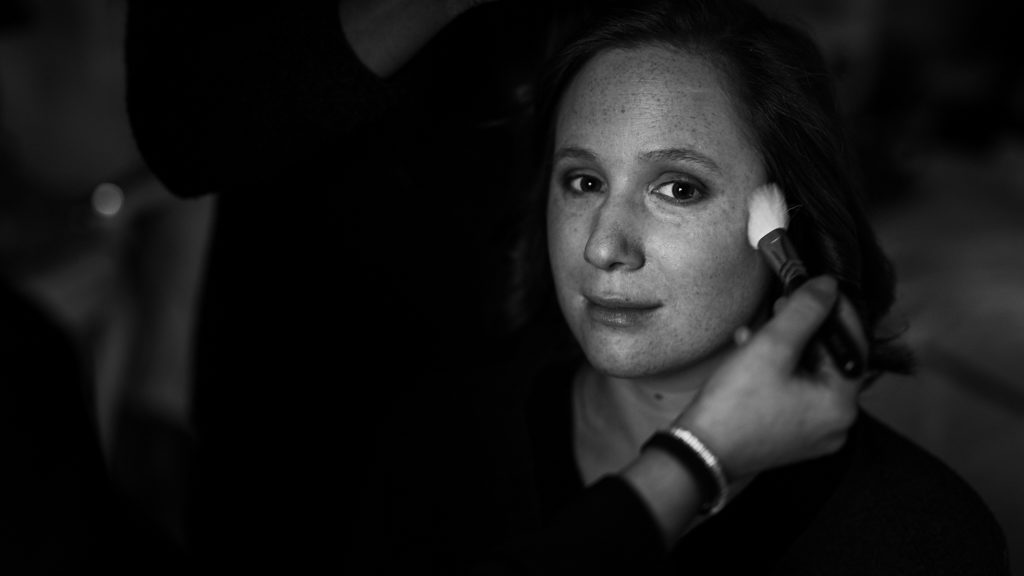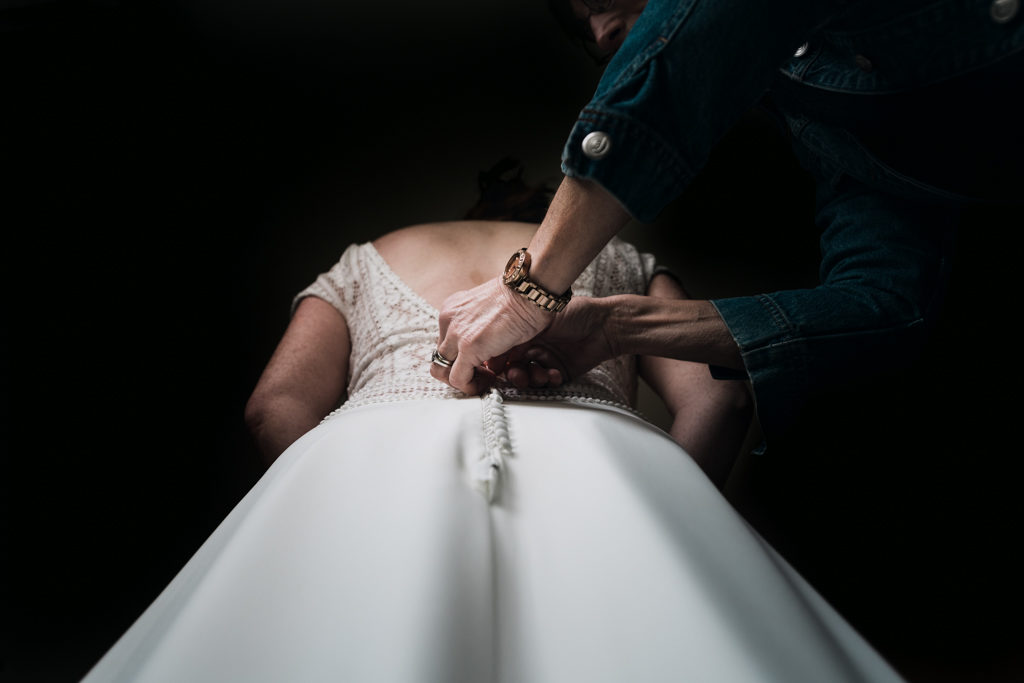 Individual portraits
When we are photographing a real wedding, right after the couple is ready, we like to take a couple of minutes to do individual portraits. It's also an opportunity for our couples to stop and think about what this day is all about.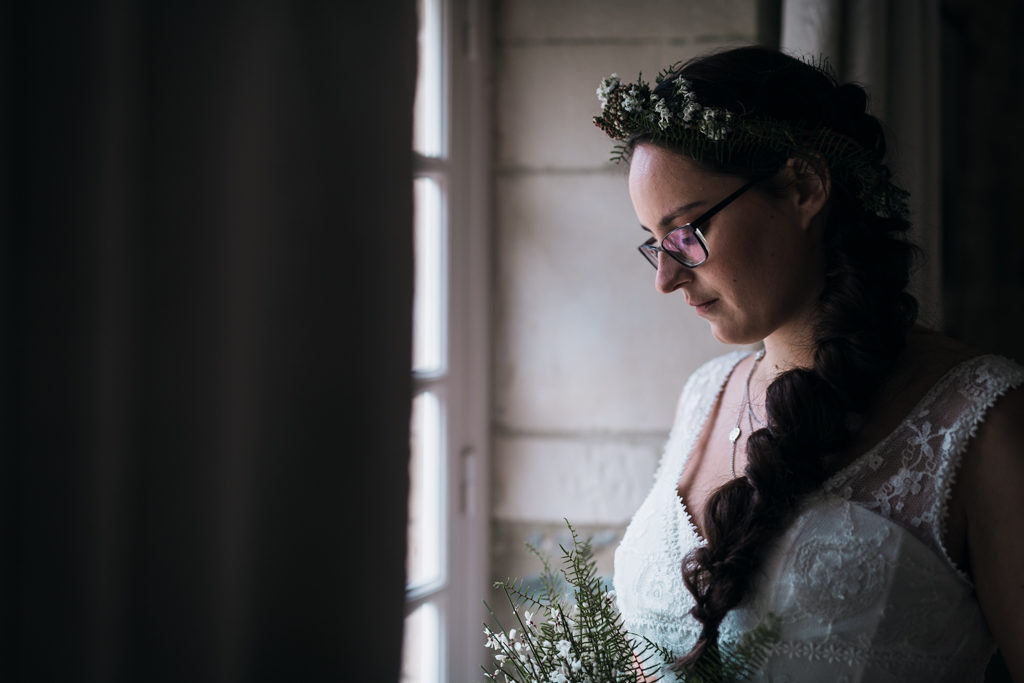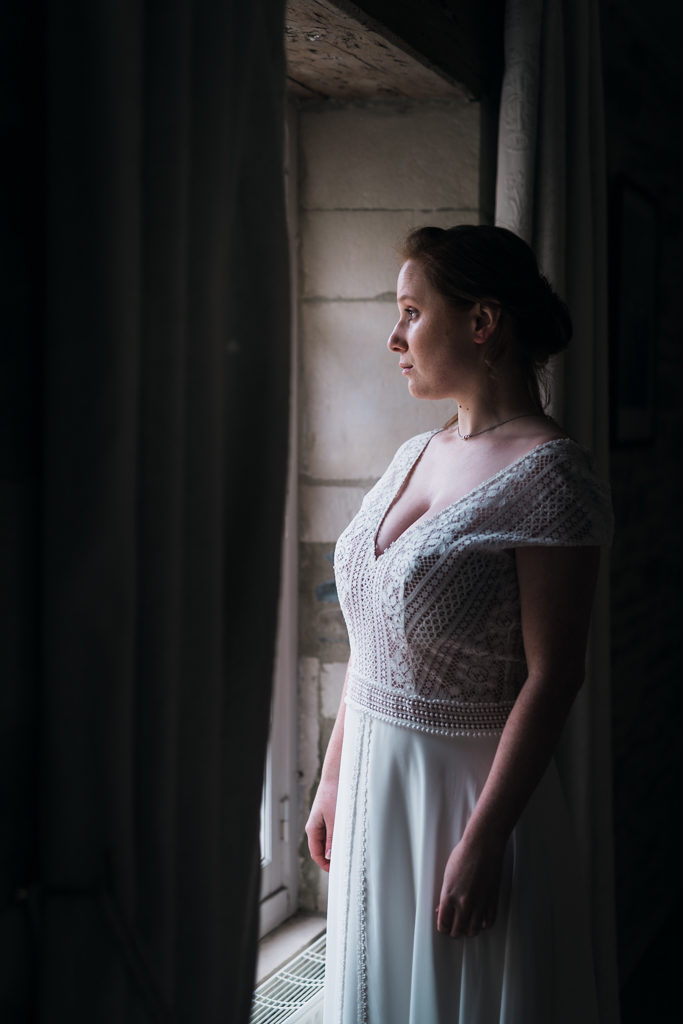 Details
Choices made for a wedding are never insignificant. The place, the dress, the bouquet, the jewelry. Everything is there for a reason. Therefore we make sure we capture the details and atmosphere of the place and accessories. If it's there, it's important !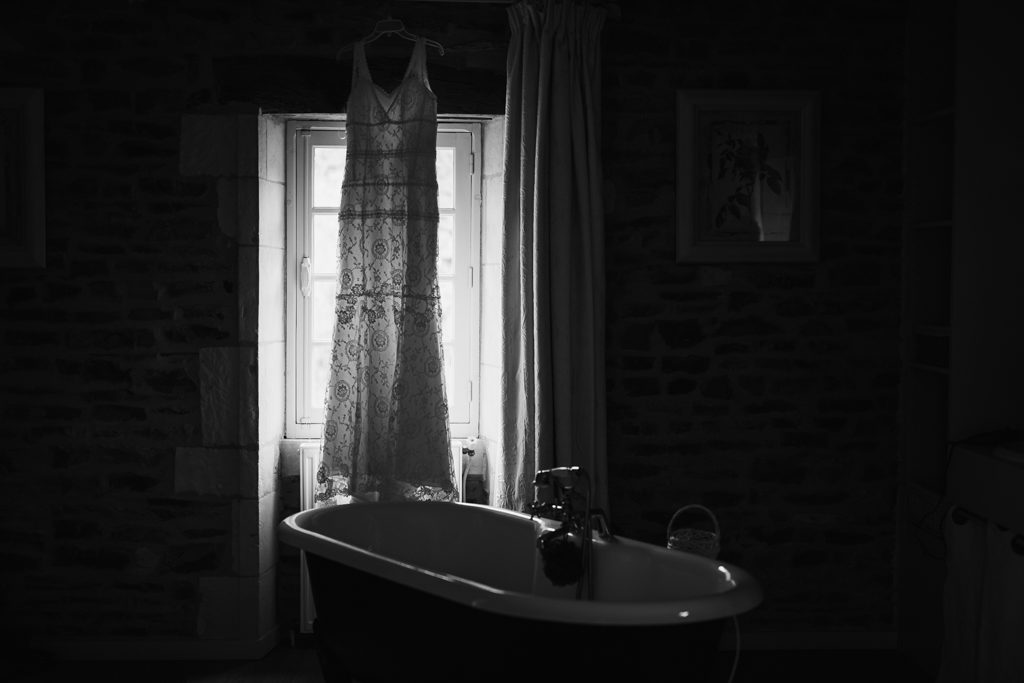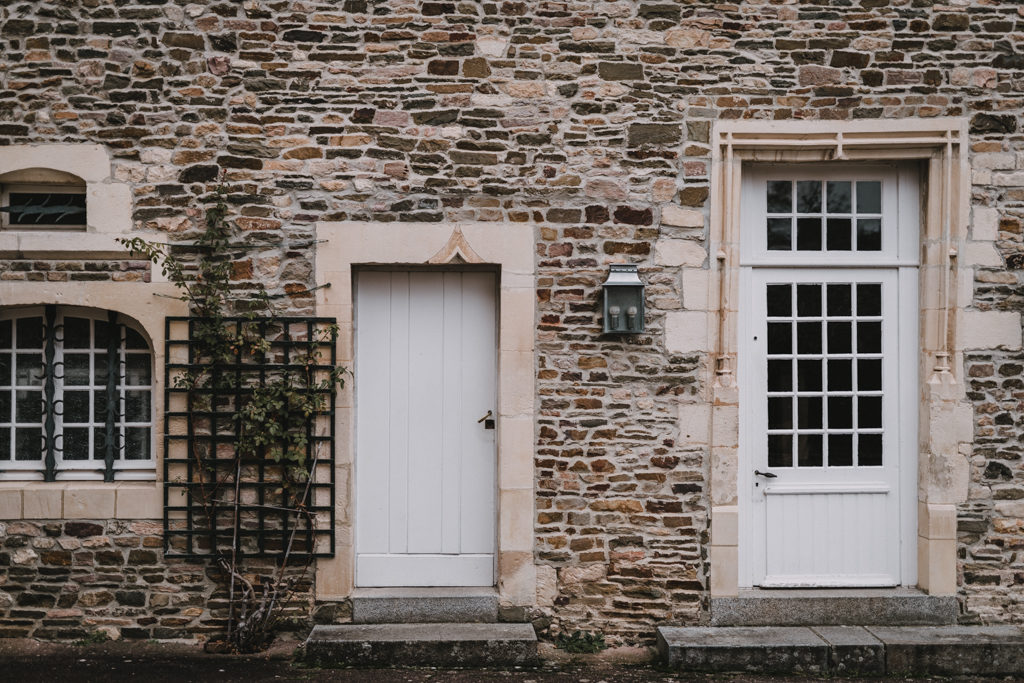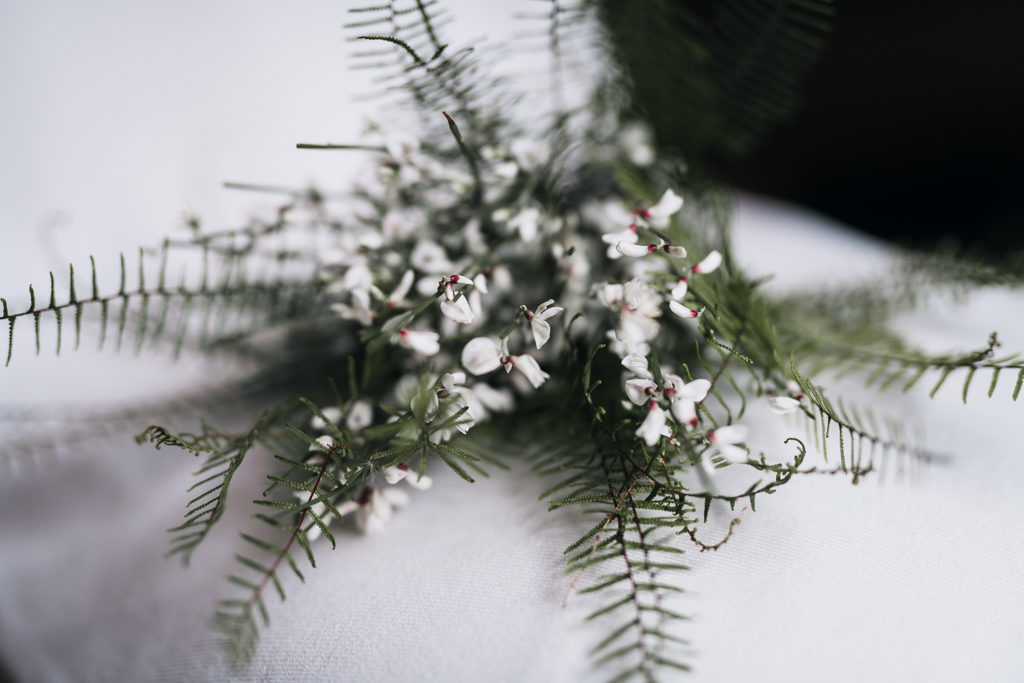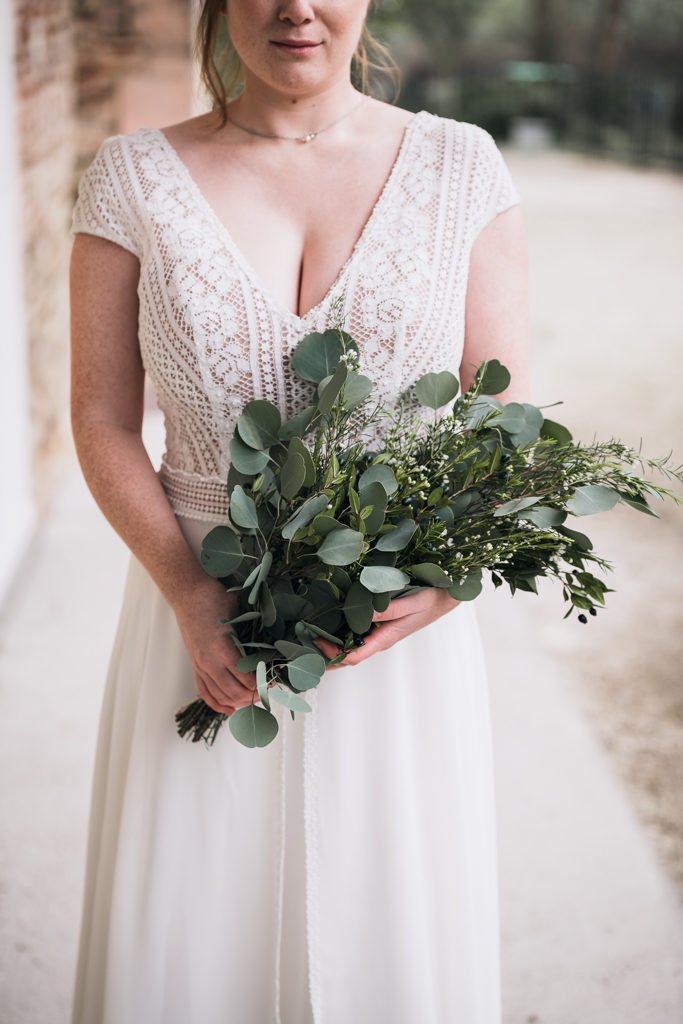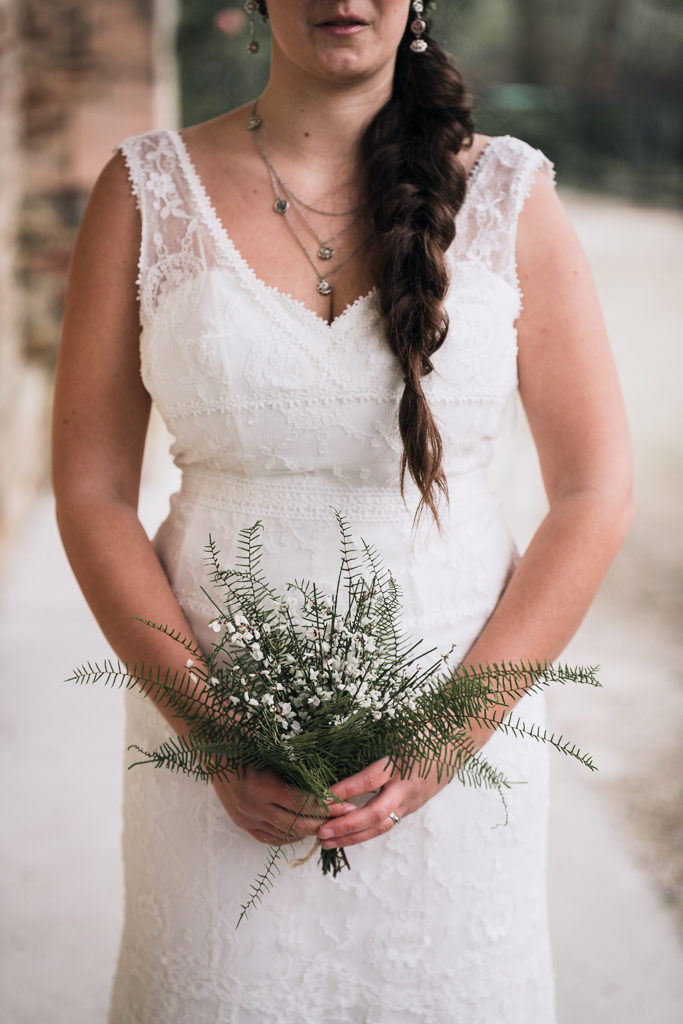 Couples shot
Of course couples shots are super important ! We did not have a lot of time left because the whole thing (getting ready included) had to fit in only 3 hours. So we only had about 10-15 minutes to do couples shot. But sometimes during weddings it's all you've got ! So we know how to be quick and efficient. We started off with our signature photo. We enjoy playing with shadows and lights, so we make one at every wedding. It's always different, inspired by the place and the couple, but with a same atmosphere.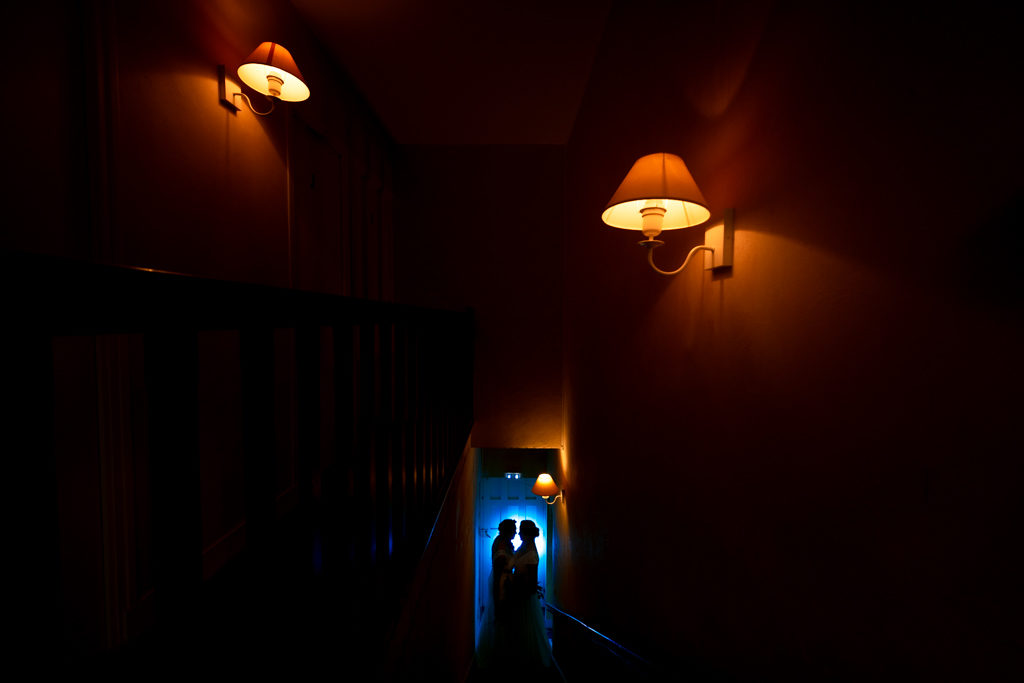 After this shot, we went out for a quick couple's session. It was very cold (January in Normandie, so you can imagine), but we nailed it, and we survived !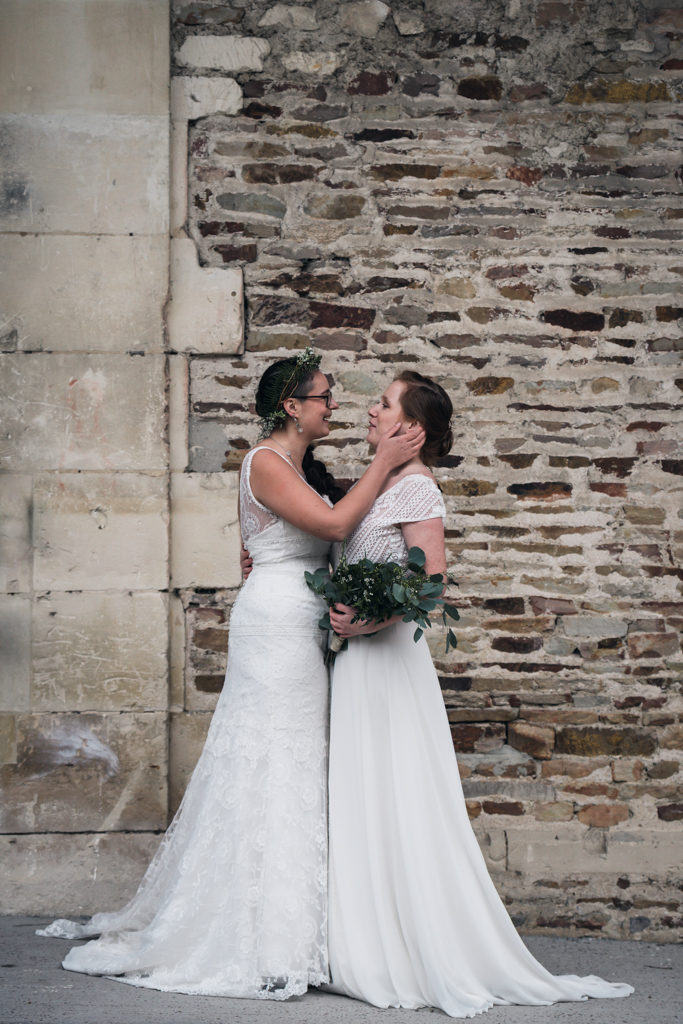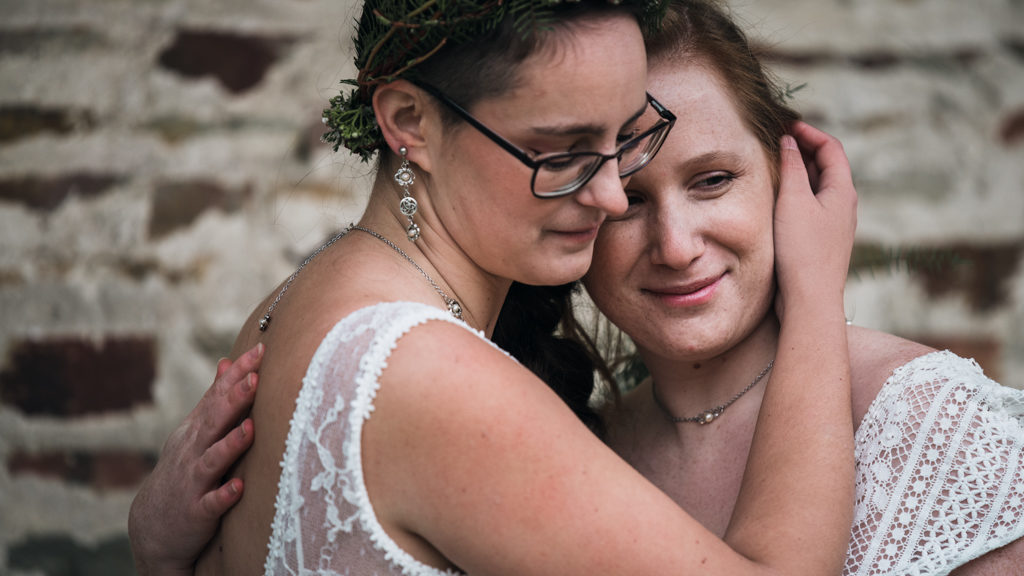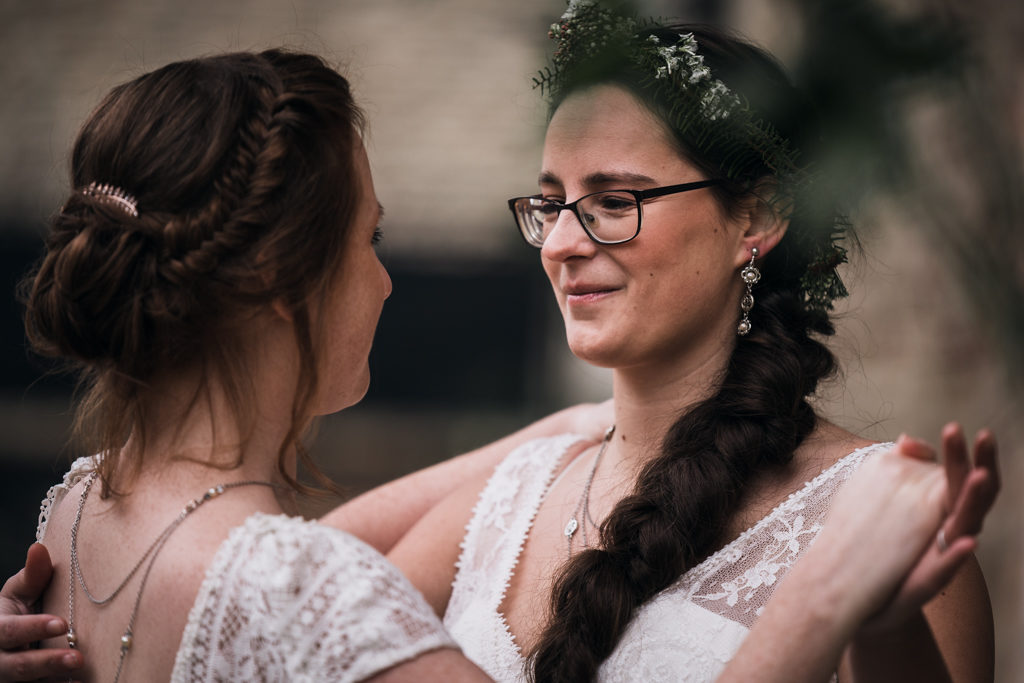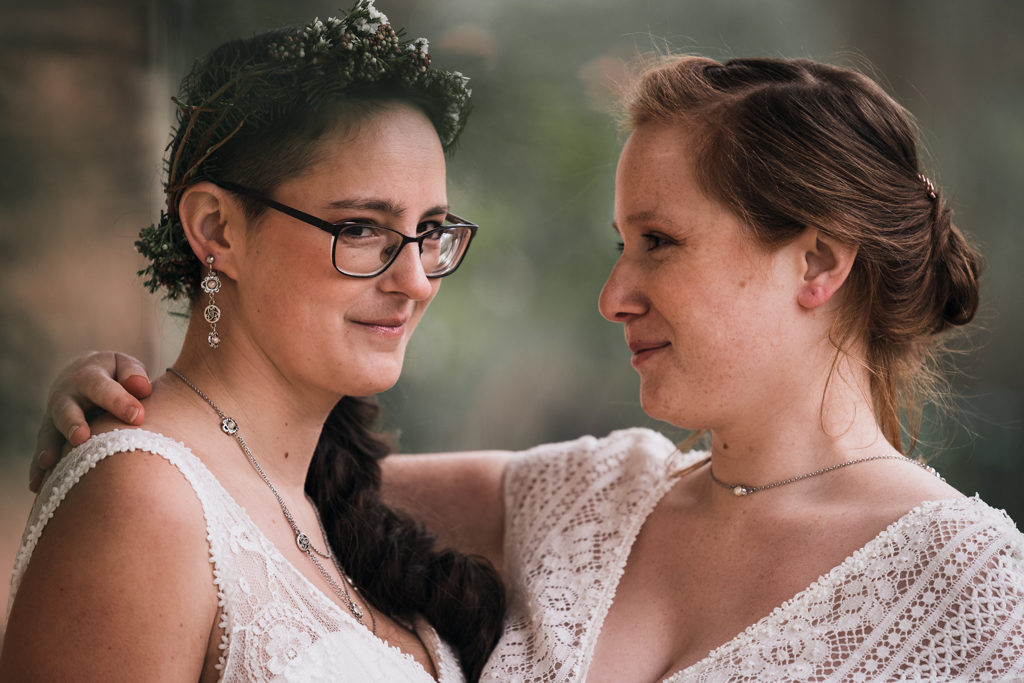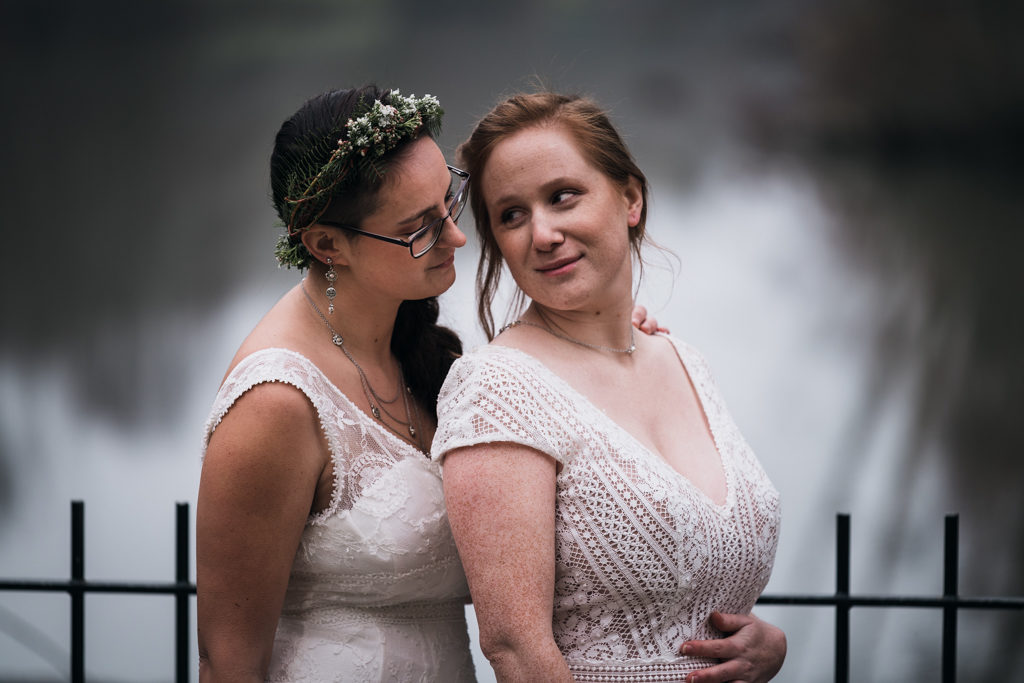 Wedding professionals
If you are planning a wedding in Normandie, have a look at the team of wedding professionals that took part in this project ! They are all great, and we highly recommend their work !
Video & photographies : Martyn Photography